Delhi Dental Center, Dentist near me, Dental Clinic near me
Delhi Dental Center, Dentist near me, Dental Clinic near me
Best Top Dental Clinic in East Delhi – Dr. Goswami's Delhi Dental Center, offers a wide range of latest treatment machines and technologies at our dental and skin clinic in East Delhi, to provide our patients at facility of cosmetic dentistry, smile makeovers, full mouth rehabilitation and reconstruction along with skin rejuvenation, skin whitening and other laser treatment procedures. Various reasons why people looking for Dentist near me in East Delhi, Top Dentist in East Delhi, best Dentist in East Delhi, top Dental clinic in East Delhi, Best Dental Clinic in East Delhi, Dental Clinic nearby, Dental Clinic near me choose us.
We are practicing at the same place since last 30 years. Same Dentist, Same Dental Team, Same Place. We husband and wife both Dentist in Delhi, work at our own clinic with a team approach, we are certified Dentist with work experience of more than 22 years in practice in different dental and medical institutions and hospitals. We do all cosmetic dentistry, smile designing, dental makeover, full mouth rehabilitation, skin and laser treatments at our clinic.
High Sterilization Standards
At Delhi Dental and Skin Clinic in East Delhi, safety of our patient is our number one priority and thus we pay a very close attention to our sterilization and infection control procedures. Our sterilization standards are in line with those laid out for practicing dental surgeries in the United Kingdom and The United States of America. We follow strict Instrument sterilization protocols and use the latest and best dental materials available in the dentistry today.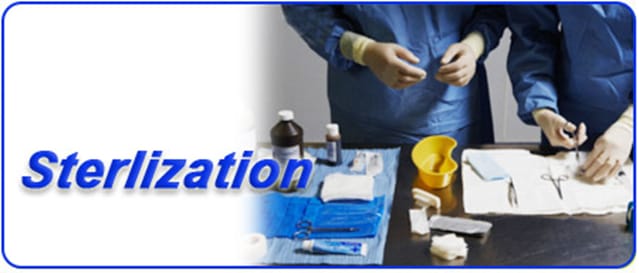 We are one of the first few Dental Clinic in Delhi, to offer our patients the latest in house Digital Full Mouth Panoramic - O.P.G Dental X-ray facility to our patients in East Delhi. We offer our patients Digital OPG Panaromic x-ray in East Delhi, Digital Dental Teeth RVG x-ray facility in East Delhi, for precise evaluation of the underlying problem in the tooth or jaw bone.
In House Dental Laboratory
Our Dental crown and Bridge speciality clinic in east Delhi house its own Full Equipped Dental prosthetic laboratory which has latest most innovative dental lab equipment's, technology and products. We have the ability to fabricate custom-build Full Contour metal free CAD CAM all porcelain full ceramic dental crown and bridge work with in 24 to 48 hours' time frame – which no other clinic in Delhi can offer. Our in-house dental lab combines state-of-art equipment and highly trained and skilled dental lab technicians to make good precise fit teeth caps.
Cheap Price Dental Tourism Abroad Services
Delhi Dental Center in East Delhi – India; offers best price, low cost, cheapest, inexpensive high quality Dental procedures meeting world class treatment standards under strict sterilization. A True savings of almost 70 % to 80 % in cost of normal to complex procedures as compared to cost of dental implant, zirconia crowns, laser tooth whitening, smile designing-correction, cosmetic dentistry treatment prices in Bangkok – Thailand, Budapest – Hungry, America, Europe, Canada, Australia and other parts of the world. For persons coming to Delhi for the first time, we assist you in hotel accommodation, Airport Pick & Drop arrangements, forex exchange, going to places of interest,Tours for Agra and Jaipur between treatment time.
Full mouth Immediate Dental Implants
We are one of the first specialist Dental Implants Clinics of India and till date we have done more than 15,000 + successful dental implants on our patients worldwide. We do full mouth rehabilitation and reconstruction with help of Painless immediate loading – immediate function teeth in a day, same day teeth, same day implants, implant in an hour, keyhole disc basal all-on-4, all-on-6, all-on-8 and all-on-10 dental implant treatment procedures and on them we provide Zirconia CAD CAM metal free all porcelain full ceramic teeth caps and bridges, hybrid implant fixed dentures, implant retained over-dentures.
The most favourable and positive thing about our Delhi Dental Center, is that we are on a main road and is easily visible and accessible, very near from a metro station ( Krishna Nagar station on Pink Line ) is just 5 minutes' walk from our clinic and Radhey Puri Bus stop in just 2 minutes' walk from our clinic. Our multi-speciality dental clinic is centrally located in Delhi, close to New Delhi railway station and ISBT ( Inter state bus terminal ) as well. You can come to us direct from airport through Delhi metro. The main shopping areas as C.P., Karol Bagh, Chandani Chowk, are very close by. A handful of hotels and restaurants are within sight, leaving you with a lot of options for your accommodation needs.
The clinic is very much accessible from metro train as on both sides of the clinic.
Krishna Nagar metro station
This is the nearest metro staion to our clinic just 300 mts. away
Preet Vihar Metro Station
That too hardly 1Km of distance.
The Radhey Puri bus stand is just in front of the clinic. You can reach this clinic via metro and get down at any of the stations and can also come by bus.
Advantages for our patients